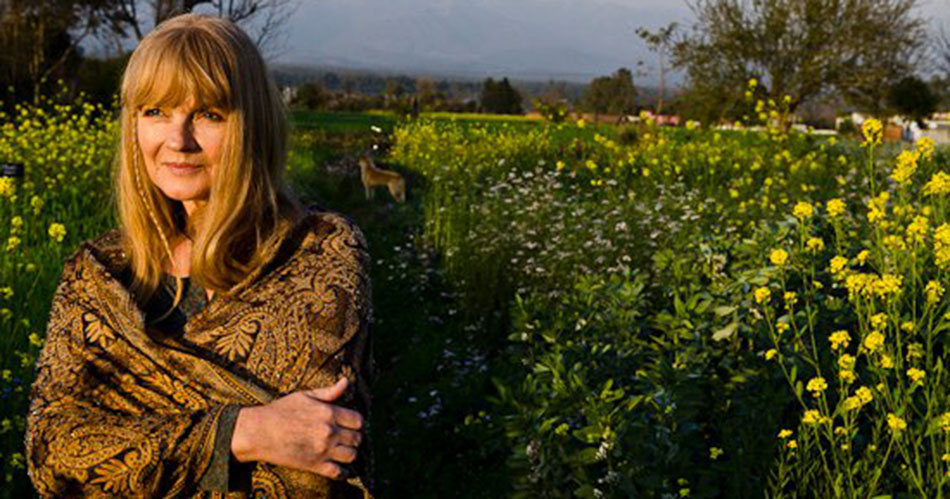 Lori Joyce
1952-2015

After a brief struggle with cancer, it is with deepest grief and sorrow that we announce the passing of the Producer of Idanha Films, Lori Joyce, at the young age of 63. Lori crossed over on Saturday, July 25th 2015 at 12:20am as she wished, in a beautiful mountain home surrounded by the love of family and friends.
~Lori Joyce on a film shoot in India. Photo Courtesy of Jon Orlando Photography.
Lori lived as an artist, mentor, creative director, spiritual advisor, mother and impassioned friend to all who entered her heart. Her work for peace, social justice, women and children's issues and environmental concerns through documentary film making are honored tributes of her legacy. Lori's productions received national and local recognition through network television, various film festivals and a Peabody Award.
Lori left Idanha Films to her Board of Directors and one of her last wishes was to finish Arise II. In 2017, they will be revealing two exciting projects so please stay tuned.



---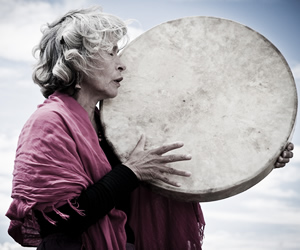 About the Film
A film that captures the portraits and stories of extraordinary women around the world who are coming together to heal the injustices against the earth, weaves together poetry, music, art and stunning scenery to create a hopeful and collective story that inspires us to work for the earth.
"Narrated by actress and environmental activist Daryl Hannah, Arise is both a documentary and an ethnographic study of women from around the world who share a profound intellectual and spiritual understanding of what it takes to live in harmony with the environment."
~ Georgianne Nienaber, The Huffington Post



---
Arise the Series:
Prepare to Be Inspired

Arise II Teaser Trailer: With a remembrance of Lori Joyce. Her Legacy will continue.
This series will capture the essence of extraordinary women around the globe who challenge us to make positive changes for our Earth.
---